Skip to Content
Tree Diagnostic and Consultation
Interested in Tree Diagnostics and Consultations?
Are you concerned about a tree on your property? Perhaps you're finding lots of fallen branches or you've noticed spots that might be decay. Each of these, along with several other signs, could indicate disease in your tree. The experienced arborists at Ottawa Valley Tree Experts are here to help you with all your tree needs. We are proud ISA members and have certified arborists on staff to help you properly assess and diagnose tree needs. We can perform tree diagnostics and consult with you on the best course of action to take care of the problem. Learn more about what we do for you.
What Are Tree Diagnostics?
Tree diagnostics are the methods in which we determine if the trees on your property are healthy. Just like humans and animals, trees can get sick. The team at Ottawa Valley Tree Experts can provide the expertise necessary to diagnose your tree's condition. We're available for nearly any kind of tree need in Ottawa and the Ottawa Valley:
Residential
Each of our team members has experience working on residential projects for Ottawa homeowners. We can visit your home and evaluate the trees on your property. Once we're done, we'll make recommendations for disease prevention, tree trimming, or even tree removal.
Commercial
We're also happy to work with commercial clients in diagnosing the condition of your trees. We can come out to your business and inspect any trees on your property. Rest assured, we'll make sound suggestions for how to address any problems.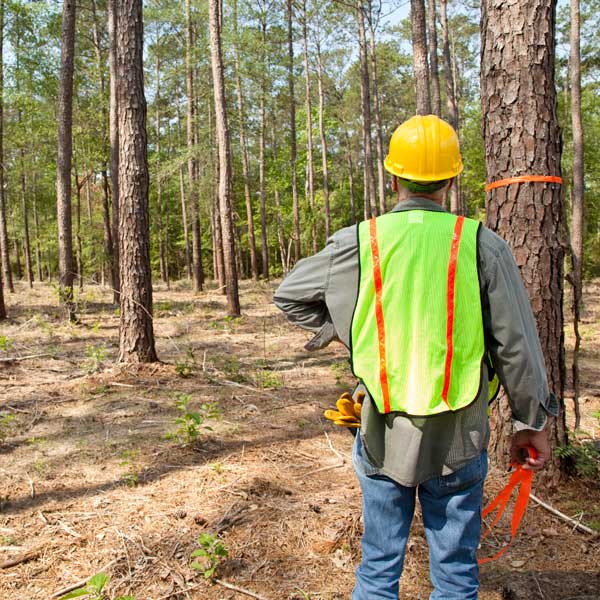 How to Spot a Diseased Tree
While we always advise professional help, there are plenty of ways to identify a diseased tree on your own. Whether you're looking for residential or commercial services, the signs of disease are the same. Although these can be difficult to identify in their early stages, soon enough, you'll be able to see the indications of an unhealthy tree. Be on the lookout for the following symptoms of a tree in poor condition:
Decay
Trees usually begin decaying on the inside, but you'll eventually see this spread to the outside.
Dry Leaves
Dry leaves or discolored leaves may indicate something is amiss with your tree.
Gray Growths
Certain fungi appears as hard, gray growths on several different types of tree. Our team can identify if these growths mean trouble.
Peeling Bark
Have you noticed your tree's bark peeling back and falling off? If this occurs in excess, it is often a signal something is wrong.
Dead Branches
If you notice weak, easily-breakable branches, it's time to call an arborist. If dead branches have already started falling, you may need emergency tree removal.
Fluid Leakage
If your tree is leaking fluid, it's a telltale sign of disease. It often comes with a foul odor and may pool around the tree's base.
Lopsidedness
If your tree begins growing at an odd angle or becomes top-heavy and lopsided, it may have damage that needs to be addressed.
We're Here to Help You
Regardless of your tree's condition, we're here for you. The team at Ottawa Valley Tree Experts is happy to help at your home or on your commercial property. We understand your trees and landscape are a big part of your curb appeal and ability to enjoy your space. Let our expert arborists know what we can do for you!
Reach Out to Our Tree Experts Today