Skip to Content
Learn More About Ottawa Valley Tree Experts
When you need comprehensive tree services in Ottawa, look no further than Ottawa Valley Tree Experts. We're the area's experts on tree planting and removal, and we've been building our glowing reputation since 1986. A locally-owned and -operated business, we know what it means to treat every customer like a neighbor. Our team is highly trained to take care of nearly any kind of tree problem, whether you need a dangerous tree removed as soon as possible or you'd like to plant some new ones at your home or commercial property. Learn more about our business and what we have to offer you.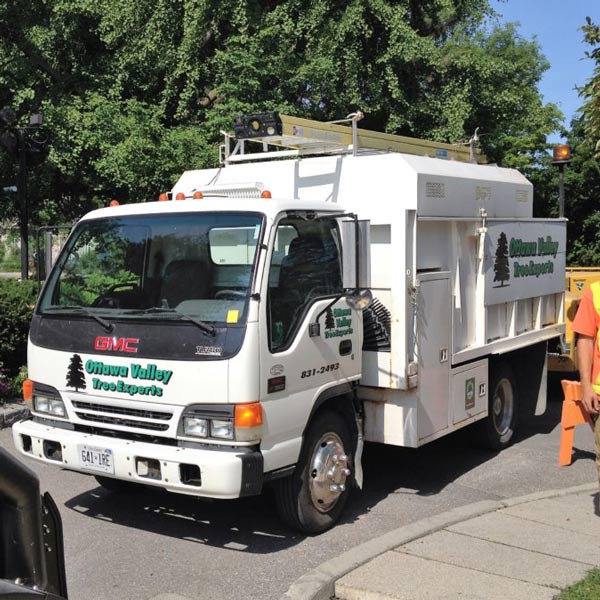 Take Advantage of Our Range of Services
Our team provides a full suite of services to cover your every tree need. We do all the basics, including tree removal and tree trimming. In addition, our team is capable of performing other, more intensive tasks. We're trained to address insect prevention and control, tree diagnostic services, conduct City of Ottawa Arborist Reports, Distinctive Tree Permit applications, as well as Tree Disclosure reports and consulting. Beyond that, we're also happy to offer 24/7 emergency tree services. We know disaster doesn't wait for typical business hours, so we're committed to being there for you at all times.
Your Fully-Insured Tree Professionals
At Ottawa Valley Tree Experts, we're proud to offer a complete line of professional, comprehensive tree care services. But you don't have to take our word for it! We are fully insured and all employees are covered by the Workplace Safety and Insurance Board (WSIB). We also have ISA Certified Arborists on staff. Not only are we certified by these outstanding organizations, but we're also a member of the Ontario Commercial Arborists Association. While you've probably heard of our reputation out in the community, we also have local and international recognition backing our services.
Reach Out to Our Tree Experts Today