Skip to Content
Crane and Bucket Services
Take Care of Tall Trees with Crane and Bucket Services
Do you have tall, hard-to-reach trees on your property? Whether you're a homeowner or a business owner, you may have to deal with unwieldy trees that take lots of intensive maintenance. If you're tired of subpar work or doing it yourself, Ottawa Valley Tree Experts is here to help. Our expert team provides crane and bucket services perfect for extra-tall trees with lots of hard-to-reach areas. In addition to this service, you can also request our standard tree trimming and pruning service, as well as tree removal if necessary. Our team does it all! Learn more about this service we provide throughout Ottawa and the Ottawa Valley.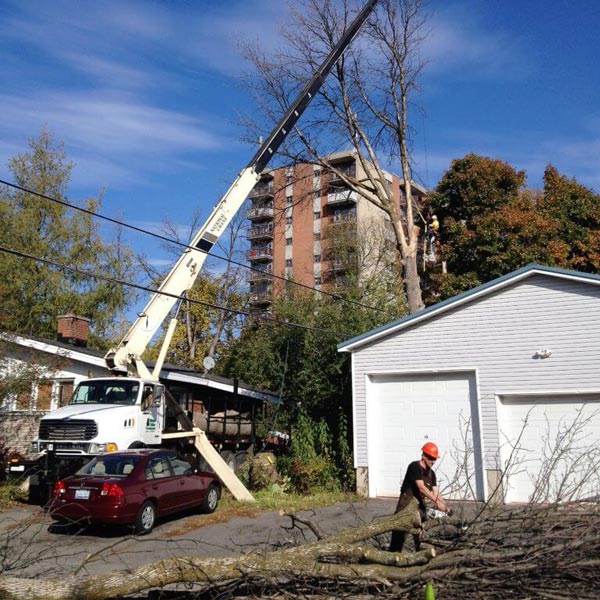 What Can I Expect from Crane and Bucket Services?
Choosing crane and bucket services from Ottawa Valley Tree Experts means top-notch results every time. While every case is different, you can expect many of the same standards whenever you request service from us. Our team responsible for crane and bucket services is well-trained to complete tree trimming in hard-to-reach places and perform maintenance. If your trees are growing near powerlines or other buildings, we can help you with their maintenance as well. We can also remove hazards associated with dead or damaged trees using our crane and bucket services. Simply ask our team if this service is applicable to your circumstances.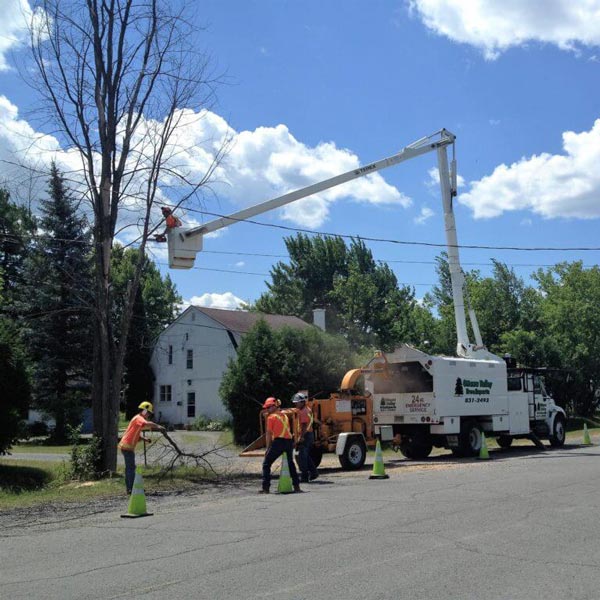 Need Service at Your Home? We're Here for You!
Is a tree about to fall on your property? Talk to our team about crane and bucket services! If our arborists determine your tree is still safe and can stay standing, we'll remove dead and damaged portions. You'll no longer need to worry about falling branches harming your family or property. Not only can this result in costly repairs for your home or car, but it can also mean injuries for your loved ones or others on your property. We can also trim residential trees so your yard can have the aesthetic you've always imagined.
We Also Provide Service for Commercial Clients
If your business is obstructed by dead branches or you need expert tree trimming to improve curb appeal, Ottawa Valley Tree Experts has you covered. Our experienced team will remove unsightly branches and take care of any hard-to-reach places that need trimming. We'll pay extra attention to any surrounding powerlines and be sure to avoid other buildings or fences that may be near your property.
Reach Out to Our Tree Experts Today